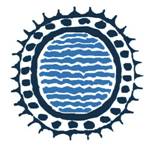 COBASE  deals with ecological design and planning.
According to its goals the organization is involved in the issues of  environment, renewable energy and sustainability and designed and realized air, water, electric, solar installations.
The Association has carried out projects in the agriculture sector, architecture and urban planning, energy, food safety, quality procedures, has designed solar systems, biogas plants and bioclimatic structures both  in the urban area and in  agriculture and has been issued some patents by Italian Ministry of Industry.
COBASE participated to The Environment Control Commission for the Thermo Electrical Power Plan and realized environmental traffic plans.
COBASE  has been invited to participate, as a chair, in economic fora and Development.
In the last time COBASE concentrated its research interests on the subject of management and development of cities  from a scientific c and technical point of view and specialized in the complex systems.
COBASE is the promoter of international projects on Environmental and Economic Risks and Sustainability Management that, following an interdisciplinary approach and new informative strategies, propose to ensure sustainability process.